The Company was founded by Leah Negri and Valerie Negri. Both are seasoned veterans in the title and real estate businesses.
Leah Negri, the managing member, has more than 10 years of experience in the title insurance and real estate industry. Valerie Negri has over 20 years of title/real estate experience.Collectively the principals of Platinum have handled over 8,000 real estate closing transactions which include residential, commercial, construction to perm loan, commercial lines of credit and refinance closings.
Leah Negri
A highly charged and deeply focused title professional, Leah Negri has worked in many facets of the Title Industry. Starting out as a receptionist and processor for Cypress Lakes Title/Partners Title Services in 2001, Leah's talents and skill set were quickly noticed by management and she was promoted to the position of Escrow Closing Agent within the first year of her employment. After four years in that position, Leah became a licensed title agent.
She was recruited by another title company as its Branch Manager. In her management role, Leah helped lead her team to triple the firm's volume in just less than four years.
Leah most recently served as Marketing Director for Paramount Title Company. Her strength in developing strong working relationships with real estate agents, lenders, insurance agents, surveyors and attorneys has enabled her to increase profits and revenues for her employer and has exemplified her reputation as a leader in her profession.
Leah currently serves as an Affiliate Business Partner with the Pinellas Realtor Organization and is a member of Professional Leads Networking.
Valerie Negri
A seasoned title industry professional, Valerie Negri has over 20 years' title experience in the Tampa Bay market, specifically in Pinellas County. Her areas of expertise include escrow distribution, processing, closing, management, business development and marketing.
Some of Valerie's impressive career milestones include facilitating more than 5,500 title transactions including real estate closings, builder and construction perm closings, commercial lines of credit, refinance closings, and commercial real estate closings. She was also personally selected to start up the Pinellas County operations for a leading Tampa Bay title company. This start-up branch became a million dollar operation in just four years.
In April 2012, Valerie joined Paramount Title Corporation as an independent agent/marketing specialist and in her first year she generated over $400,000 in gross revenue for the company. Valerie's strong background in marketing and business development, management, and training have enabled her to successfully streamline overall business operations thus resulting in increased profits and revenues for her employers.
Valerie is very involved in her community. She currently serves as an Ambassador for the Upper Tampa Bay Chamber of Commerce and is an active member of the Creative Networking for Women organization. In addition, she is also an Affiliate Business Partner with the Pinellas Realtor Organization.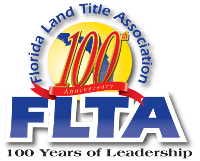 Clearwater Office
28163 U.S. Hwy. 19 N Suite 100
Clearwater, FL 33761
Belleair Office
601 Indian Rocks Road
Belleair, FL 33756
Clearwater Office
28163 U.S. Hwy. 19 N Suite 100
Clearwater, FL 33761
Phone: 727-478-0660
Belleair Office
601 Indian Rocks Road
Belleair, FL 33756
Phone: 727-478-0660
Tampa Office
4301 W Boy Scout Blvd,
Suite 100 Tampa, FL 33607
Phone: 813-295-2125