Thanks for stopping by this page.
Most people who visit a page like this tend to think that the testimonies may have been made up just to make the website look better. We want to let you know we didn't do that. In order to be transparent about the whole thing we took the testimonies from what have been posted on the web where we have no control over what is posted.
If you haven't done business with us yet give us a try. Remember you can come back here any time to be part of our raving fans community.
And in the event, you have done business with us you can be part of our raving fans community by posting at one of the links below.
Google Reviews Platinum National Title
Click Here To Access the Reviews Page
We have been working with Leah Negri for many years. She and her team are without doubt the best in the business! Our clients love her communication and proactive approach to the business and we enjoy working with her and her fantastic closing agents on a daily basis! Platinum Title offers the flexibility of multiple offices and are very accommodating for clients with special needs. Her office staff are friendly, the offices are beautifully appointed to provide a 'Platinum" experience for their customer and there are always refreshments and treats on hand to help with any last minute closing jitters!
Deborah Ward
Our team, Deborah Ward & Associates, Keller Williams Realty, has been closing our listing transactions exclusively with Platinum National Title since they opened for business. We have worked with Leah Negri for many years, originally at another organization, and we are 100% committed to working with Leah and her team. Leah's knowledge, expertise, communication style, and service are top notch, and because of this, she has attracted top talent in the title industry to work for Platinum National Title. Leah is always available to answer general title questions, and assist with unraveling complicated title situations to get us to the closing table. We know that we, and our clients, will always be well taken care of in the hands of the Platinum National Title team.
Doreen Frenier
These are some of the nicest, most professional people in the business and I have been a Realtor for a long time. Smooth, no surprise closings every time!
Capt. Mike Godwin
Facebook Raving Fans: Click Here
Facebook Reviews Page: Click Here
As a "For Hire" Transaction Coordinator I have the opportunity to work with many different title office. It is refreshing to work with a team so on top of things!!
You make my job SO much better/easier! Thank you Platinum Title for your AWESOME service
Lisa Anthony Suriano
Hands down one of the best title companies I have ever worked with! Leah and staff are on top of every detail and are always friendly and professional. I look forward to working together again soon.
Luis Prawl
Love working with Platinum National Title. Top class company!
Martha Kennedy Love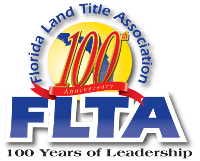 Clearwater Office
28163 U.S. Hwy. 19 N Suite 100
Clearwater, FL 33761
Belleair Office
601 Indian Rocks Road
Belleair, FL 33756
Clearwater Office
28163 U.S. Hwy. 19 N Suite 100
Clearwater, FL 33761
Phone: 727-478-0660
Belleair Office
601 Indian Rocks Road
Belleair, FL 33756
Phone: 727-478-0660
Tampa Office
4301 W Boy Scout Blvd,
Suite 100 Tampa, FL 33607
Phone: 813-295-2125